The Generator helps you track the performance of your investment portfolios and forecast you income month-on-month.
Overview
The Generator provides an overview of the aggregate performance of all the holdings and shows the returns from capital gains and dividends over time.
You can see the total dividends received and capital gain of all your holdings and (optionally) see the cash position of the portfolio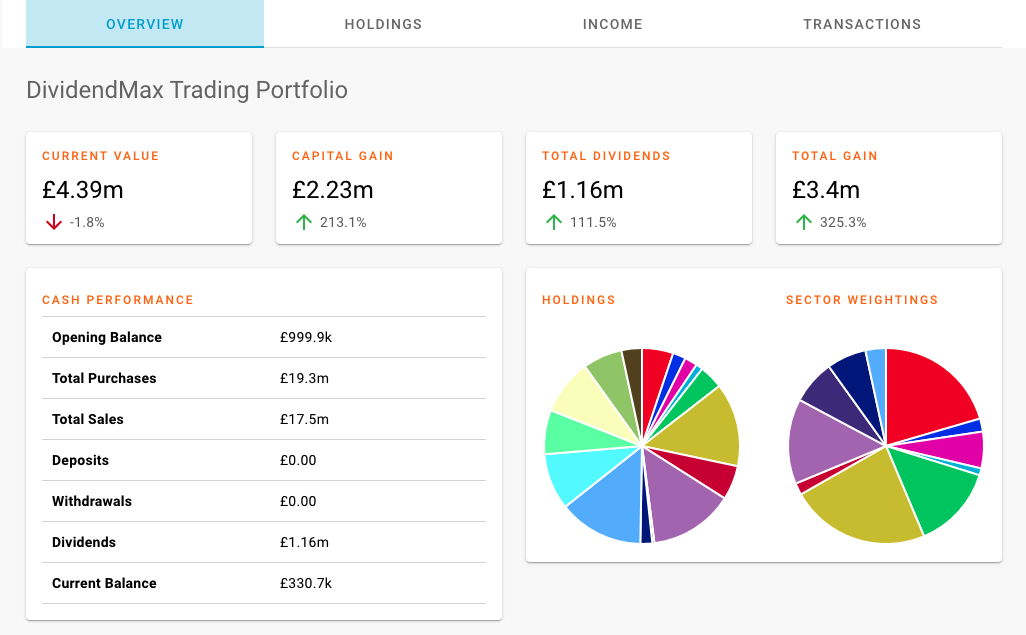 Holdings
The market value of all holdings provides a summary of the current portfolio value: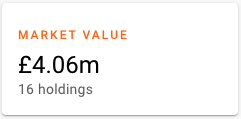 The list of holdings includes a summary with the performance of each: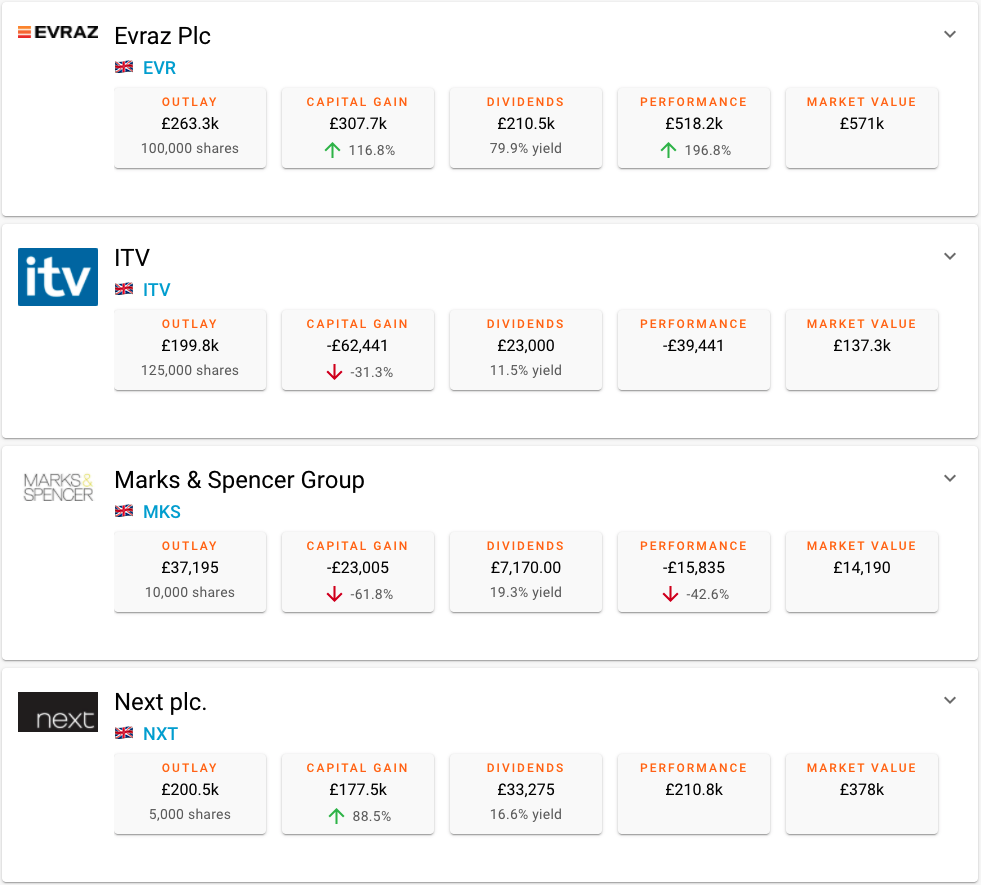 Holdings summary list
By expanding a holding you can see both the current and cumulative performance of each holding (if you buy into and sell out of the same share multiple times).
This includes dividends received and total performance (dividend income + capital gain) for the current and cumulative holding: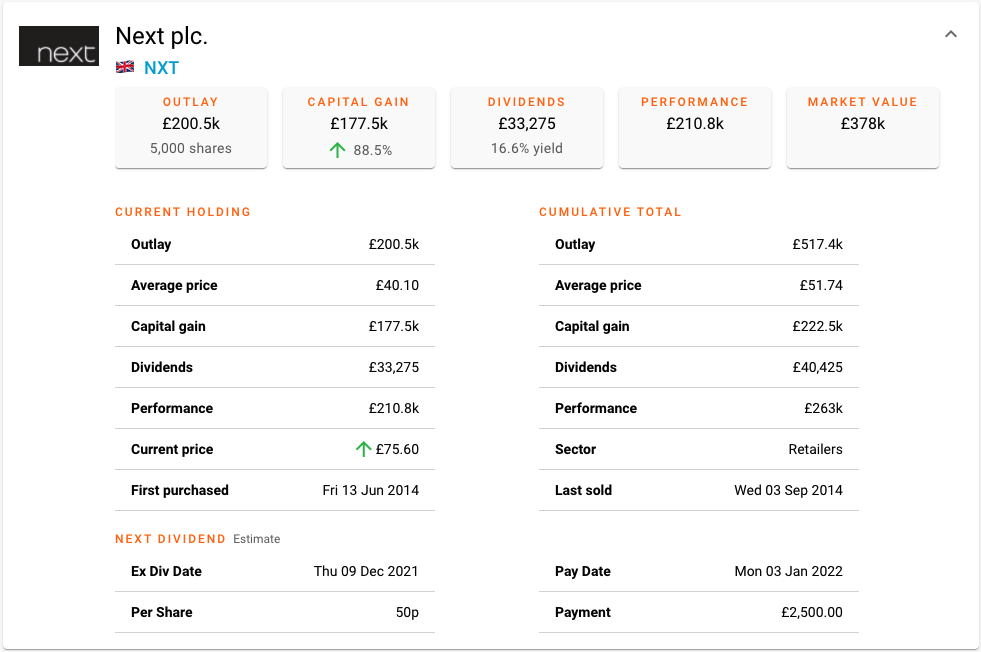 Holding detail (expanded view)
Income
The Income tab allows you to forecast the payments you will receive from each of your holdings for the current and next 2 years:

Portfolio forecast income summary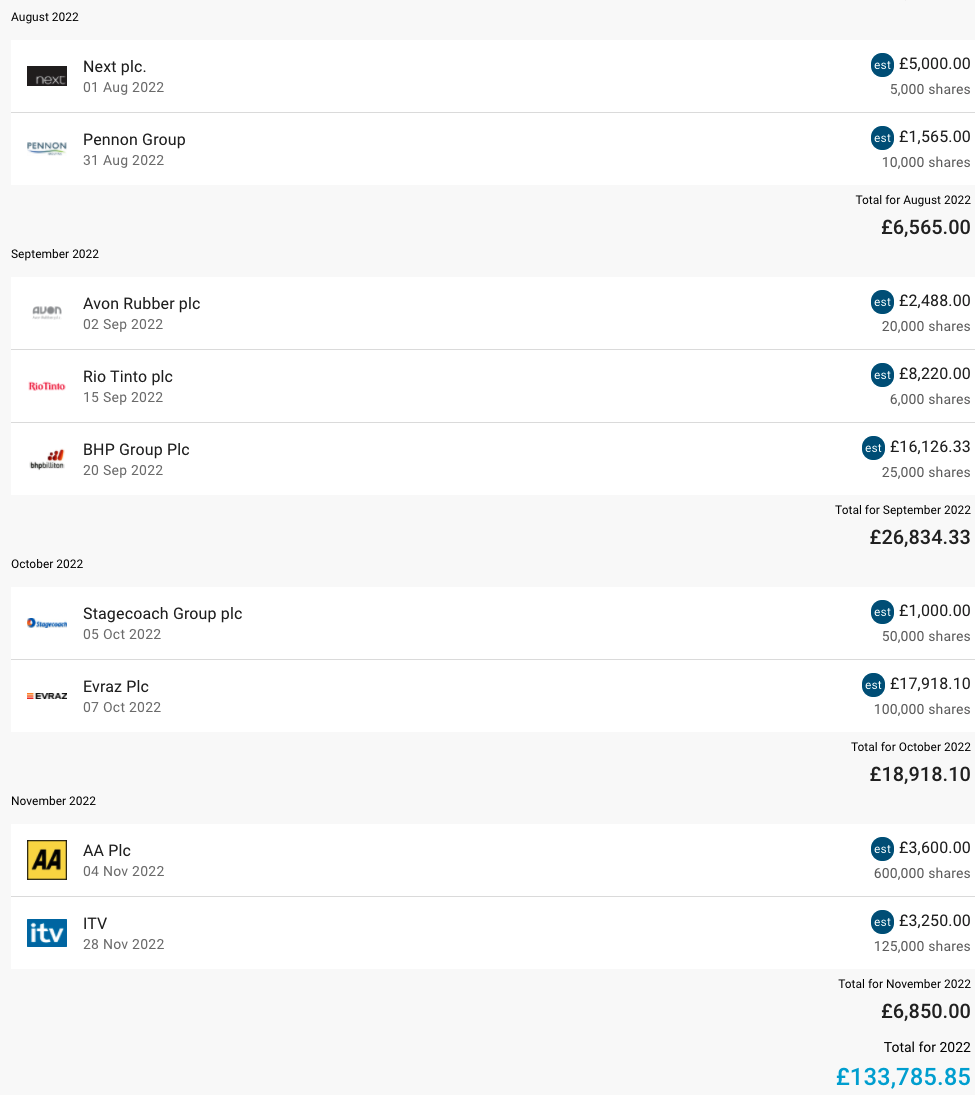 Monthly and annual forecast income detail
Clicking on a row in the income tab pops up dividend payment detail for your holding: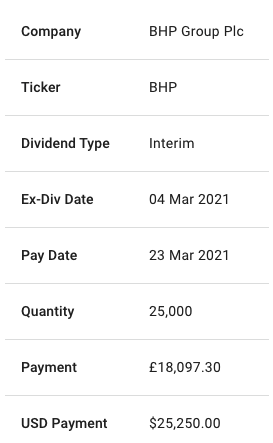 The Generator includes the DividendMax example trading portfolio to showcase the power of the tool.
Check out Generator here.