Before March 2020 if you signed up for dividend notifications you did not need to create an account.
Now you need to have an account registered with us in order to manage your notifications.
The account is completely free and you are not required to sign up for any other services. This simply provides a login for you to add, change and remove companies on your notification list.
If you have not yet created an account, when you try to manage your notifications you will be prompted to login. If you then try to login or register you'll see a message like this:

If you see this message then an email address would be sent to you, like this one:
When you click the orange button in the email you are then taken to this page with your email address already filled in: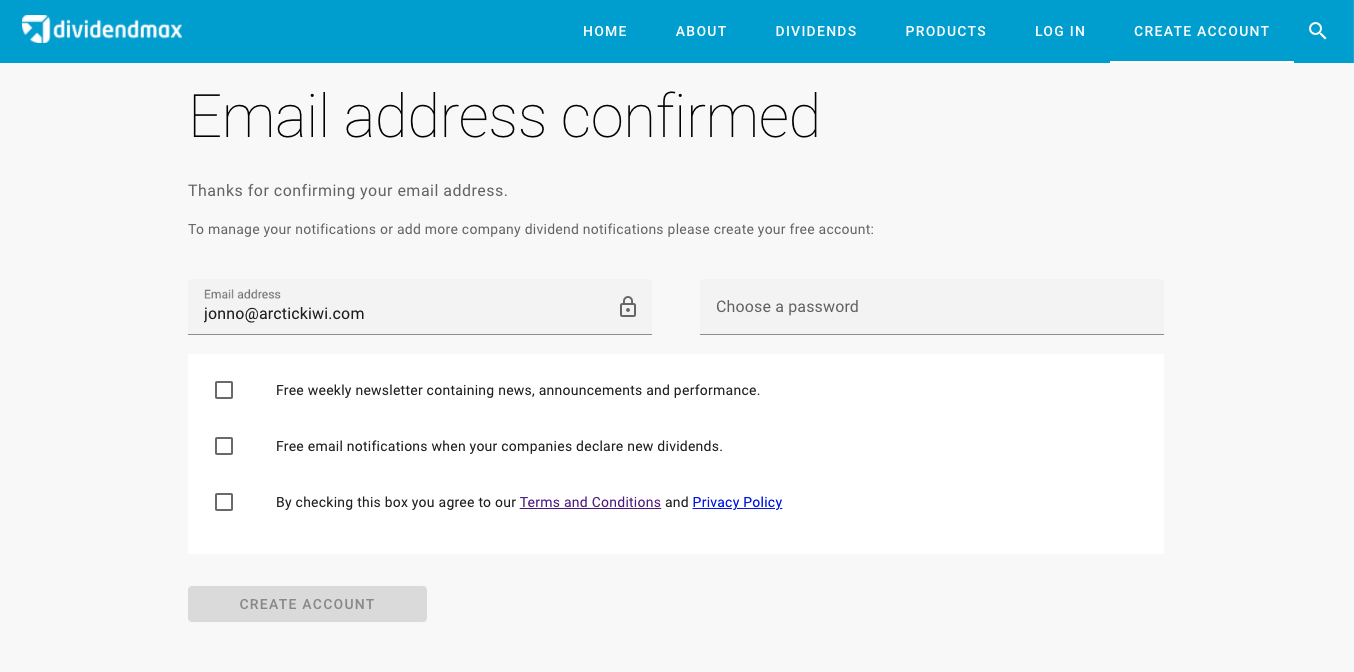 Here you need to choose a password and agree to our terms and conditions. You will also need to check the box giving us permission to send you the notification emails.
Once you've registered you will see this confirmation message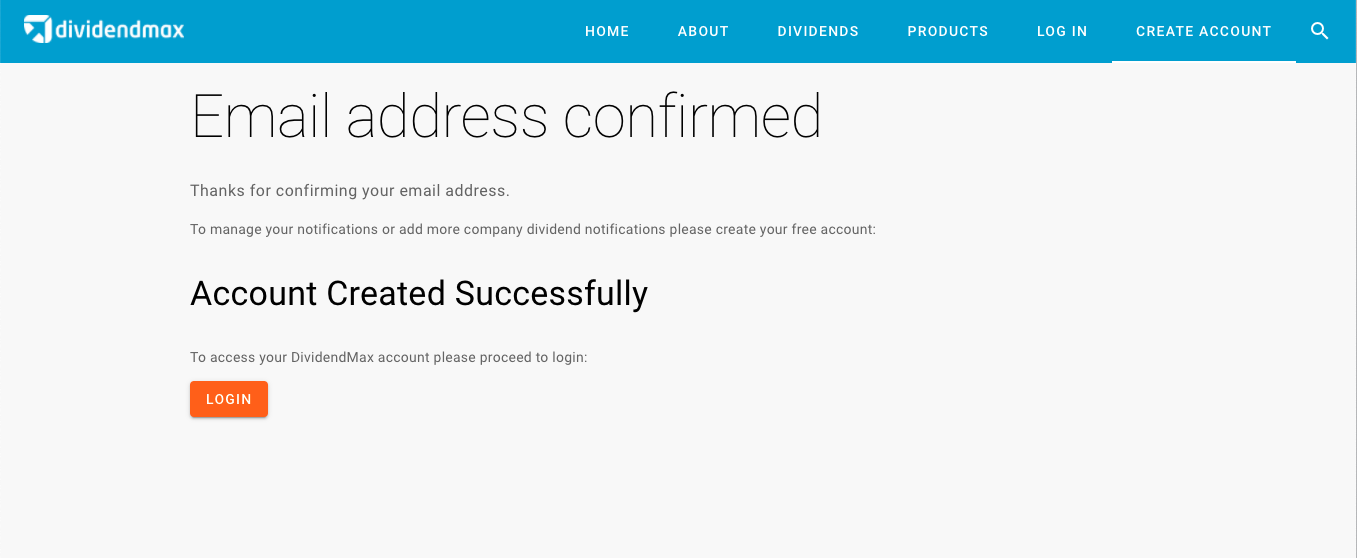 You can now login with your email address and password and manage your notifications.