When you create a new portfolio, you have the option to enter an opening balance there. Should you choose not to enter one at that time, you can return to enter an opening balance at a later date by following these steps:
To set the opening balance of your portfolio, go to the Generator dashboard.
Select the icon on the right hand side to reveal the menu - this is highlighted in yellow in the screenshot below: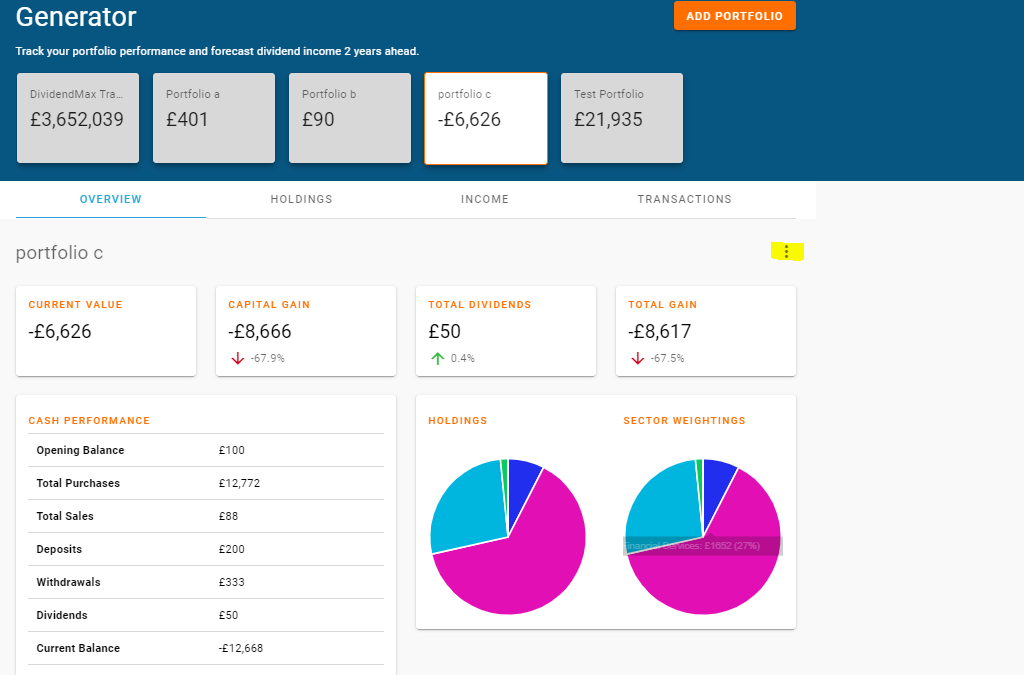 Select "Edit Portfolio" from the menu:

The "Edit Portfolio" screen will be displayed, where you can enter the Opening Balance and select the Update Portfolio button to save any changes: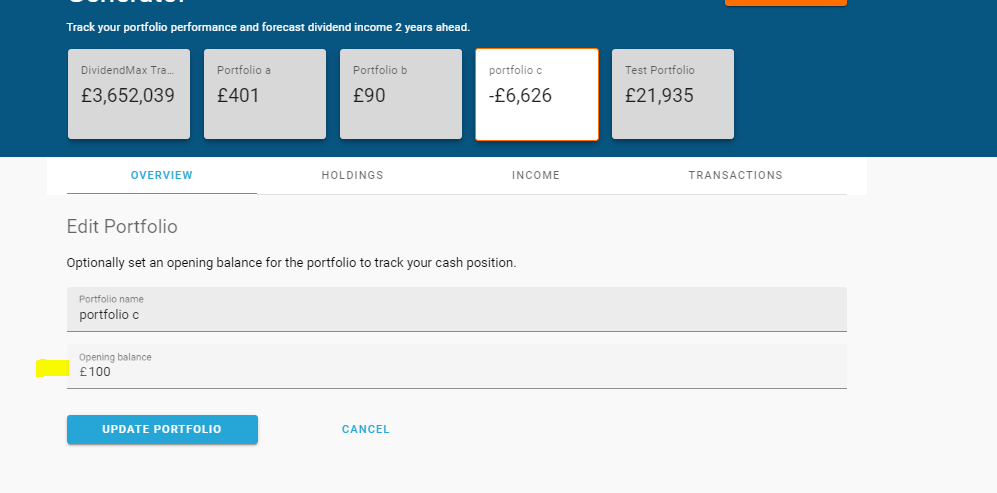 The Current Balance of your portfolio will be calculated automatically based on your portfolio performance.