Once you've created your own Portfolio - by following the steps in How do I create a new portfolio? - you'll be able to add transactions to that portfolio.
To add a transaction;
1. Go to https://www.dividendmax.com/portfolios
2. Click on your portfolio from the menu by clicking on the portfolio box at the top
3. Click on the Transactions tab - or go to https://www.dividendmax.com/portfolios#transactions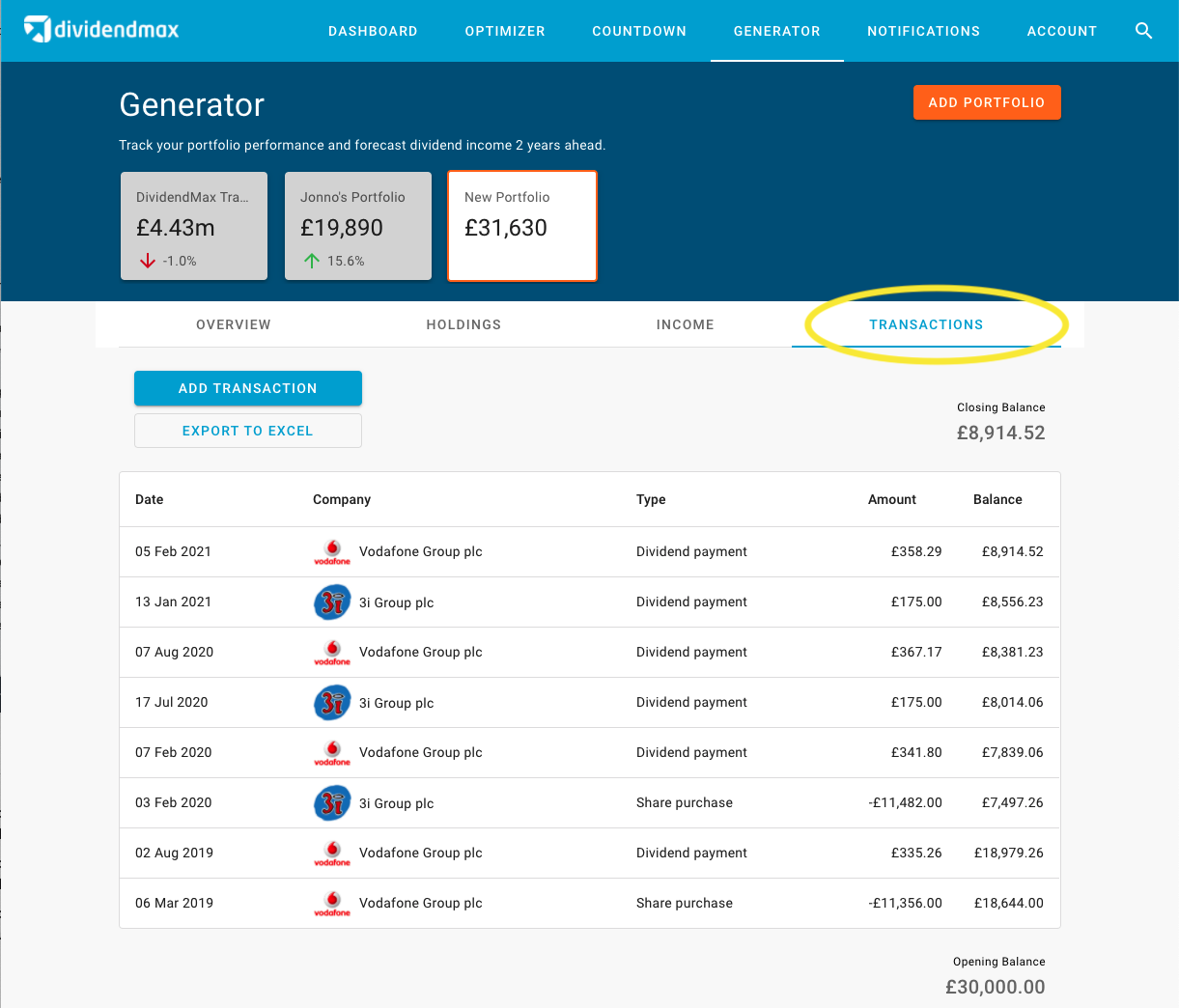 4. Click the Add Transaction button and select the Transaction Type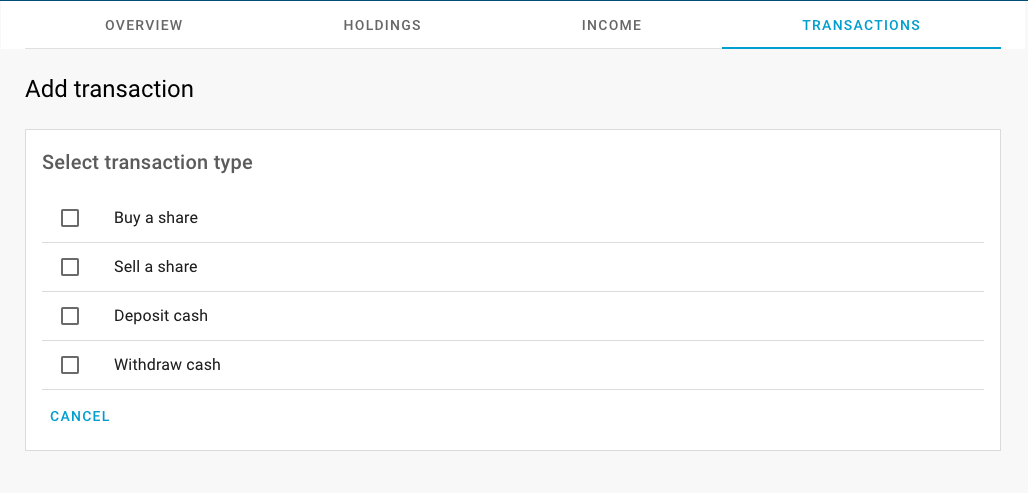 Select Buy a share to add a share to your portfolio (or increase your holding). Note that if you have previously added a company to your portfolio without entering a purchase transaction then by entering this transaction you will overwrite the existing holding value. Read about holdings with and without transactions.
Select Sell a share to sell or reduce your holding. The purchase transaction must already exist.
Select Deposit cash and Withdraw cash to alter the balance of your portfolio. Note that if your portfolio does not have a cash balance then these transactions have no affect. Read more about portfolios with and without a balance here.
5. Populate the required fields: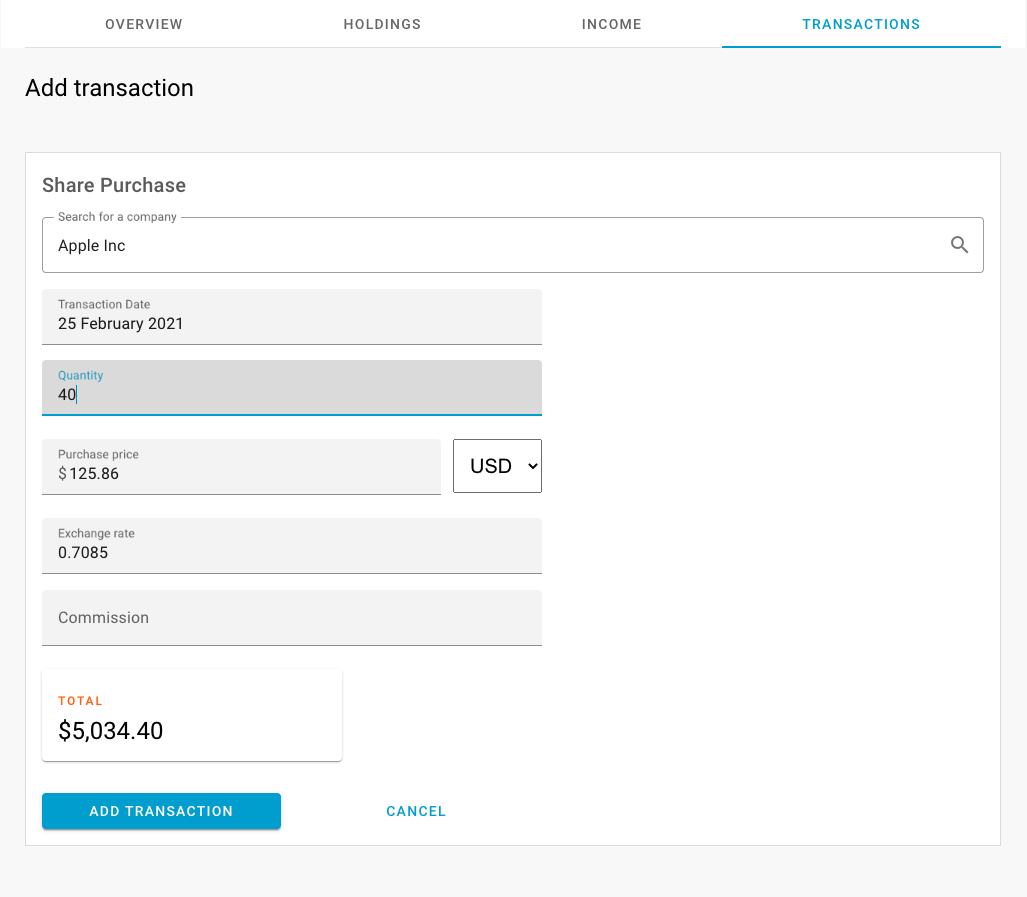 Note that if you select Buy a share then choose a non-UK company, you will have the option of entering the transaction in GBP, Euro or USD. If you choose a currency other than GBP you can then enter the foreign exchange rate of the purchase to convert to GBP.
This exchange rate will default to the FX rate on the transaction date however you can override this.
6. Click the blue Add Transaction button at the bottom to save.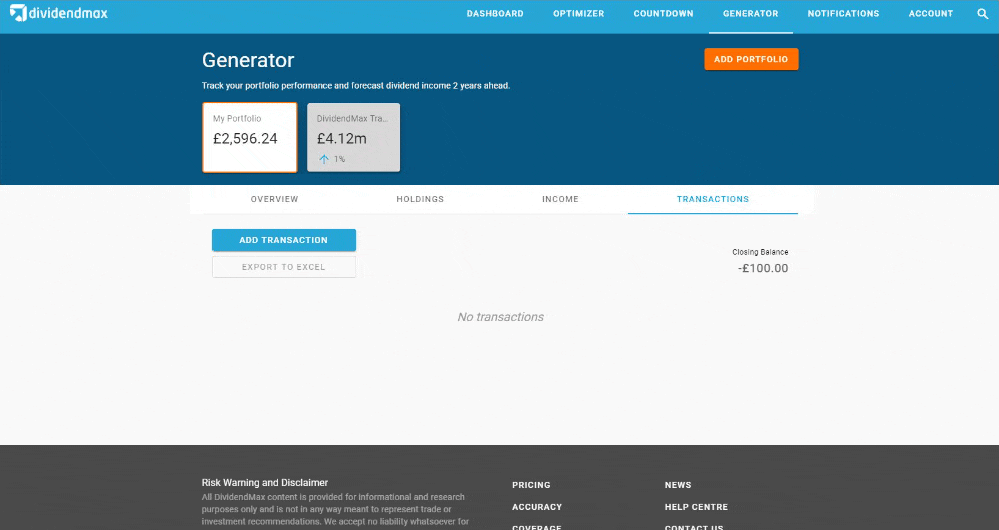 You will then be returned to the transaction list.
If you enter a purchase or sale transaction then all the dividends back to the purchase date will be automatically added to the transaction list (going back to 2012).