Holdings in the Generator can work in 2 ways: with and without transactions.
This gives you the option to track holdings without having to enter all your purchase and sale information, or have more flexibility and performance information.
Comparing 2 holdings
This image shows 2 holdings, the first (3i Group plc) without the transaction information, and the second (Vodafone Group plc) with transactions: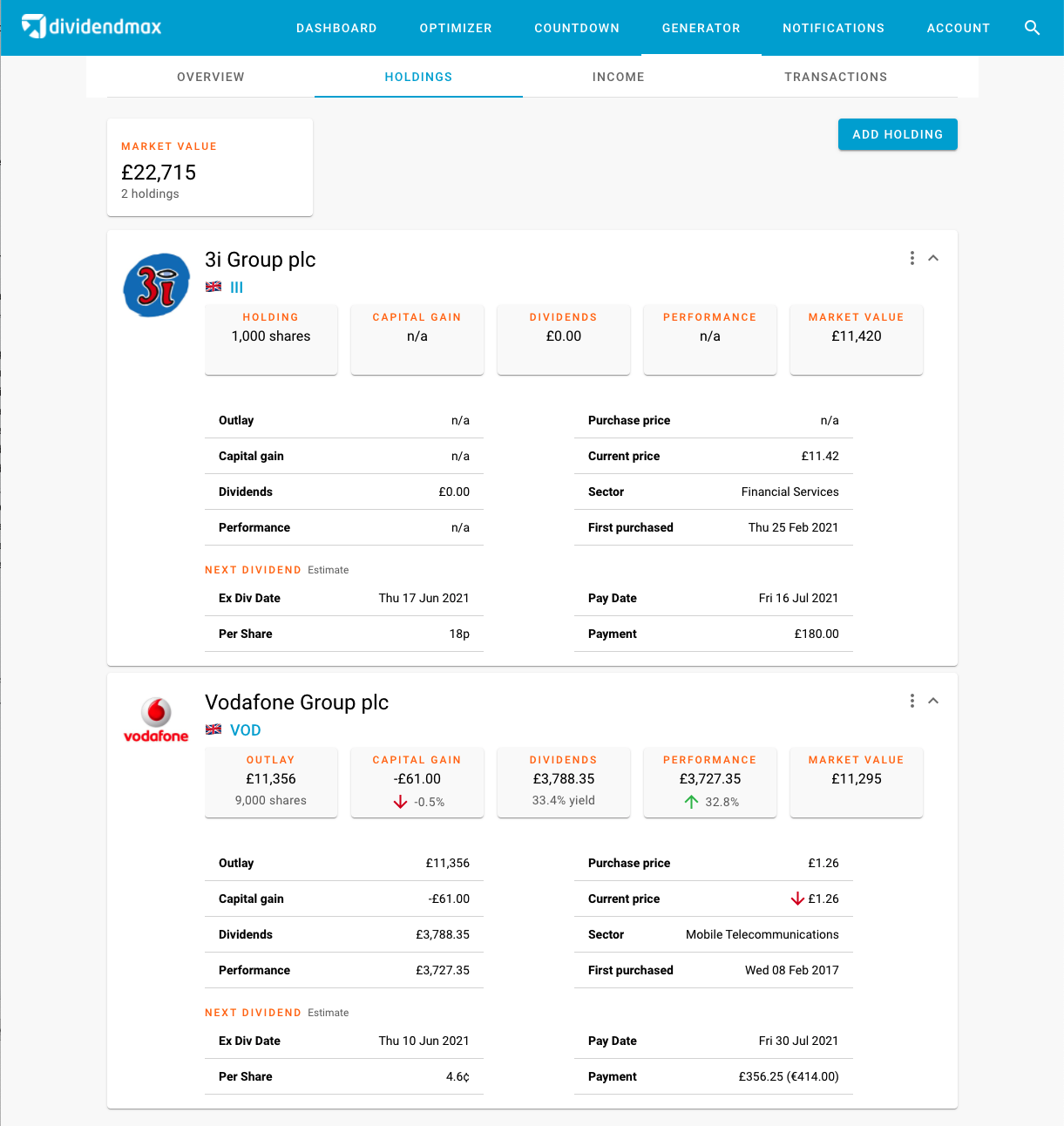 Note that the outlay is not know for the 3i holding so capital gain and overall performance cannot be calculated.
The Vodafone holding was added by entering a purchase transaction so the outlay is known and the performance is shown. The transaction was entered with a purchase date a few year prior, meaning the dividends received to date are also attributed to the holding.
See the article How do I add a holding to my portfolio? for instructions on how to do this.
Holdings without transactions
When entering a holding without a transaction you are still able to enter the purchase price (or total outlay) and the dividends received to date.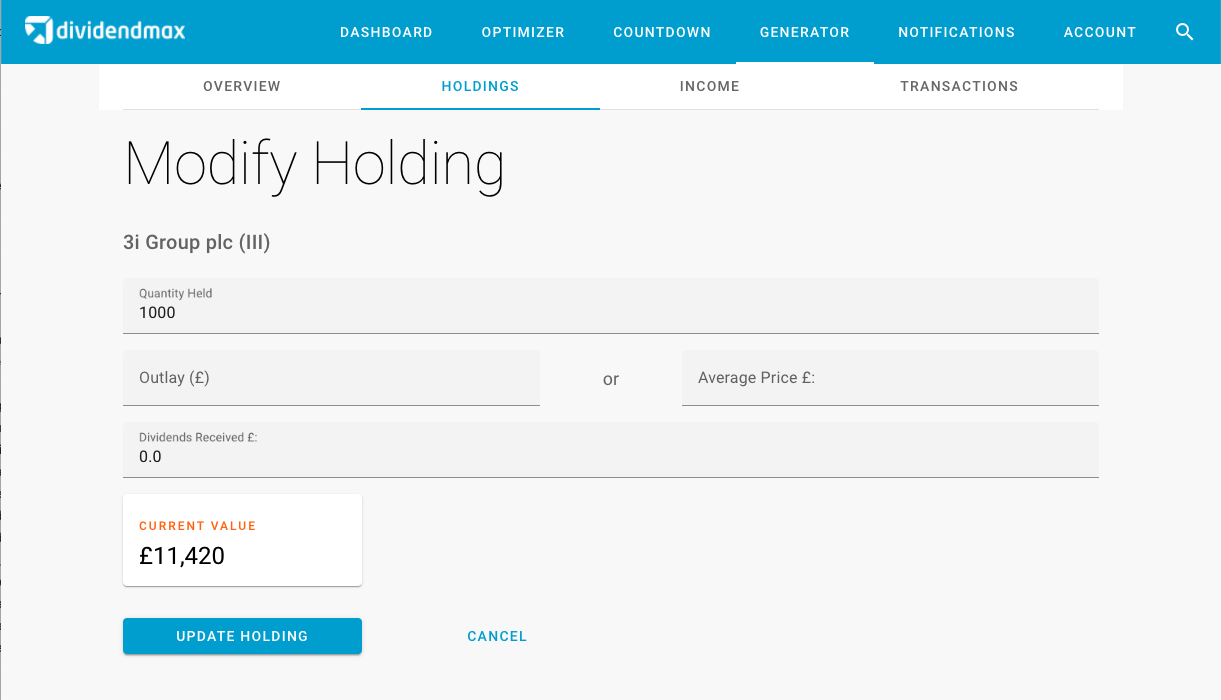 See this article for instructions on how to modify your holdings.
Once you enter a purchase price or outlay (enter one and the other is derived) you can then see the equivalent performance information as though you'd added the holding by entering a purchase transaction: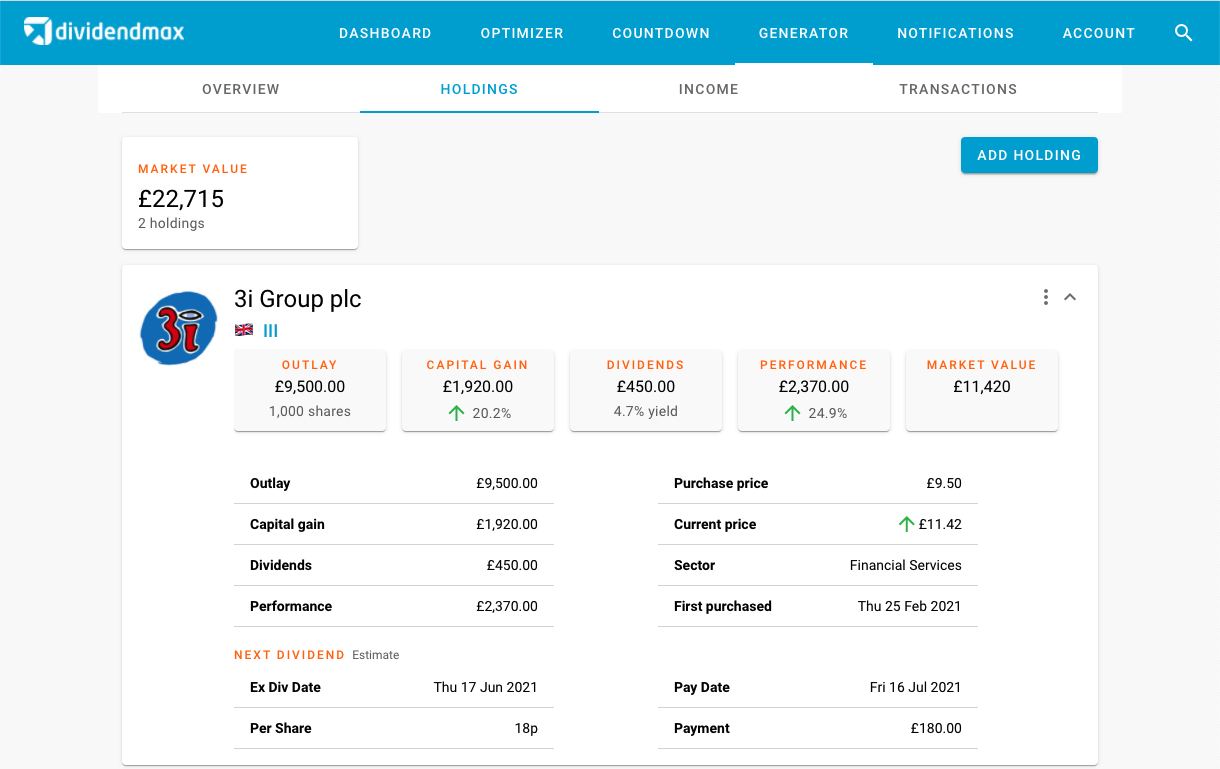 This method does not however allow you to set an earlier purchase date, so your future income figure may not be correct if the holding was added after the ex date of any dividends which have not yet been paid.
Entering transactions after adding a holding
You may decide to start your portfolio by just adding companies and the number of shares (i.e. without transaction), then later shift to using transactions.
The Generator allows you to do this, simply add a purchase transaction (instructions here). When you do you will see this message:
Note: By adding a transaction your holding's value will be overwritten
You will need to add all sale and purchases for this share to see correct yield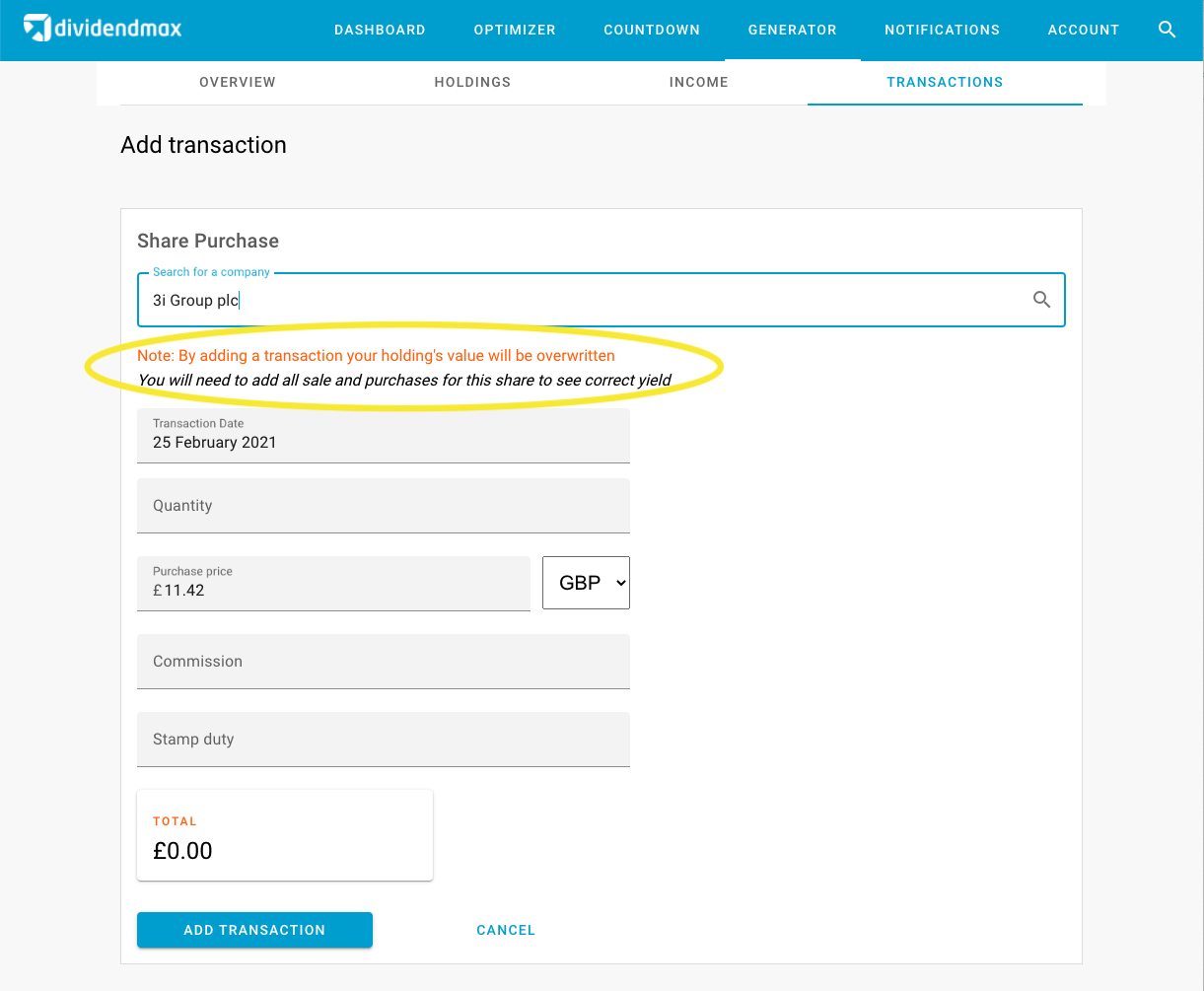 This means that the transaction values will overwrite what was previously entered when you initially added the holding.
The Generator will add all the dividend transactions from the purchase date up until today and recalculate your performance.
By doing this you get the flexibility to:
Set a purchase date in the past
Add multiple purchase transactions
Add sale transactions
Enter commission and stamp duty
When you have entered the purchase transaction(s) and any sale transactions, then all the dividend transactions will be automatically attributed to your portfolio and the true performance will be shown.